mobile ordering with you in mind
Hospitals can be high-stress, high-intensity environments for our customers including nurses, doctors and visiting family members. Most of their time is spent taking care of others, but who takes care of them? With Nourish, we're making it fast and easy to enjoy a tasty, healthy meal, made just for you. Simply create your order, select a pickup time and it will be ready when you arrive.
Available on: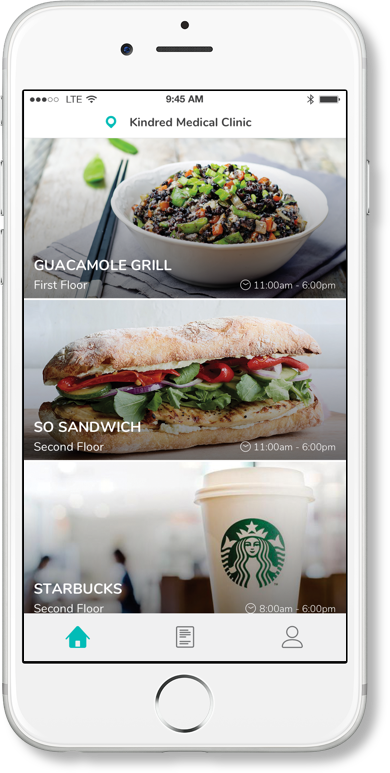 we have you in mind with
these great features No additional fees
This one's on us. You shouldn't have to pay extra, so you never will with Nourish. Our promise. Freshly prepared food
Your favorite food options, made when you order, so your meal is always fresh when you pick-up. Customizable options
Customize your order, and we'll make sure it gets made just the way you like it! Flexible pickup times
Choose a pickup time that works best for YOUR schedule. Easy checkout
Several payment options and we'll always send you a receipt. Exclusive Promotions
Enjoy exclusive promotions just for being our customer.
how it works
Sign up and select your preferred location. This will allow you to browse all the available vendors at this site.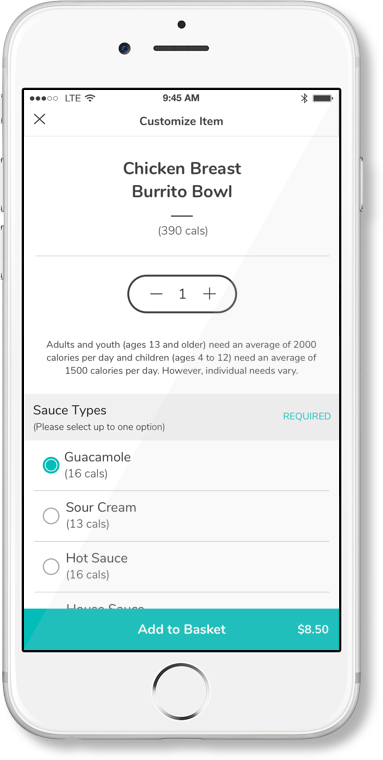 Browse the menu and select the food and drink options you want to add to your order.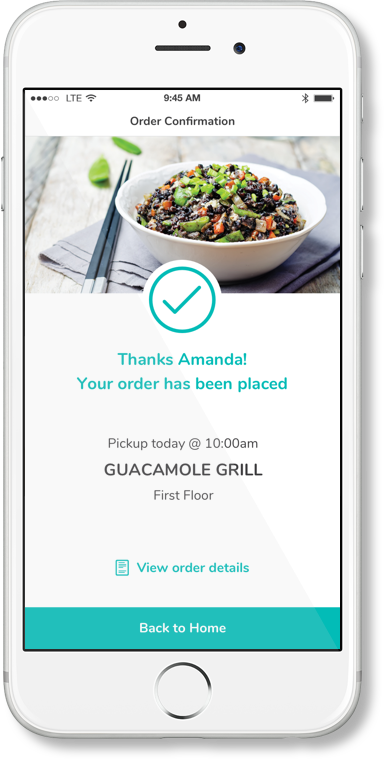 After building your order, add your preferred payment method and place your order. Your fresh meal will be ready for you when you arrive.
have questions?
Please contact us at info@nourishapp.io and one of our customer support representatives will get back to you shortly.